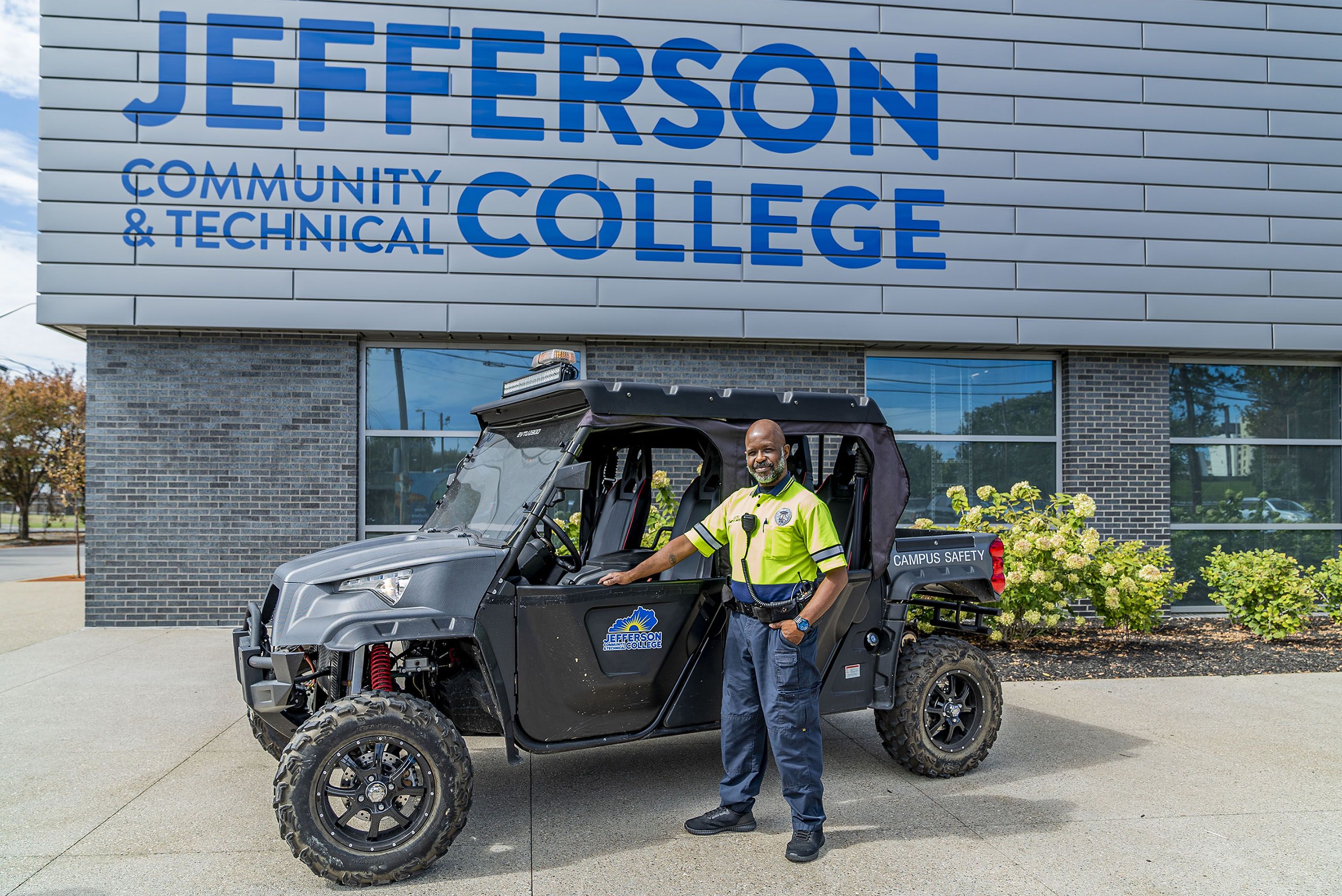 Creating a safe and comfortable learning environment
Jefferson Community and Technical College cares about the safety and security of students, faculty, staff and visitors.
Important Phone Numbers:
General Safety Tips:

For life threatening emergencies call 911.

For non-emergencies call (502) 213-7777

For campus emergencies or safety issues contact campus security:

Bullitt County Campus: (502) 213-7918
Carrollton Campus: (502) 686-0084
Downtown Campus: (502) 418-9051
Jefferson Technical Campus: (502) 418-9183
Southwest Campus: (502) 418-9221
Shelby County Campus: (502) 321-7285

Always remove valuables from sight and lock your vehicle.
At night, try to park your car close to lights and activity.
Report theft, damages, or suspicious activity to Campus Safety or the campus administration.
Walk with a friend to and from classes.
While driving on campus, observe speed limits and watch out for cyclists and pedestrians.
Campus Safety and Security