What is Workforce Solutions?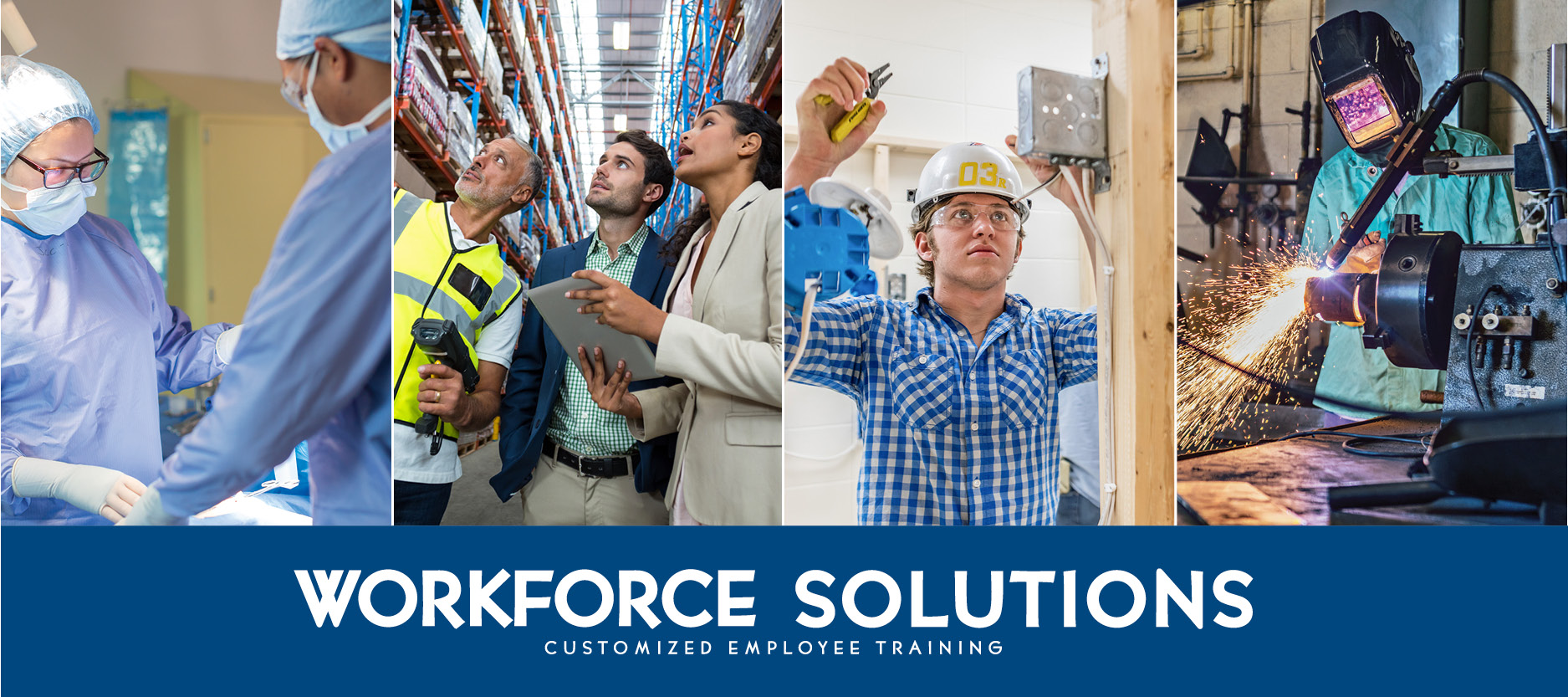 Workforce Development Needs? We can help!
The Workforce Solutions team at Jefferson Community and Technical College links the Greater Louisville community to the many resources Jefferson provides to meet regional workforce development needs.
Our Purpose
Strengthen the skills of the existing workforce
Provide education and training for the future workforce
Support community development initiatives as they relate to workforce development
We Fulfill this Mission By
By offering flexible, diverse educational training and services; on-demand and site-based program delivery; customized credit and non-credit offerings; and the ability to create partnerships with a wide range of constituents, Workforce Solutions is poised to serve all industry sectors and regional economic development initiatives.
Workforce Solutions offers a full range of services, including but not limited to:
Needs Assessment and Workforce Development Planning
Job Analysis and Profiling

Curriculum Development

Project Management/Coordination
Customized Training
Basic Skills Upgrade

LEAN/Six Sigma Services

Industrial/Technical Training

Computer Training

Languages

English as a Second Language (ESL)

Multi-Skilled Technician Training
Professional Development
Project Management

Team Building

Leadership Development

Supervisory Training

Communication - Oral and Written

Conflict Resolution

Problem Solving/Critical Thinking

Cultural and Diversity Training

Continuing Education/Regulatory Training

Professional Certification Assessments
And you may qualify for KCTCS-TRAINS funding.
Please contact our Workforce Solutions team for more details at (502) 213-2480 and (502) 213-4297 or email jf-workforcesolutions@kctcs.edu