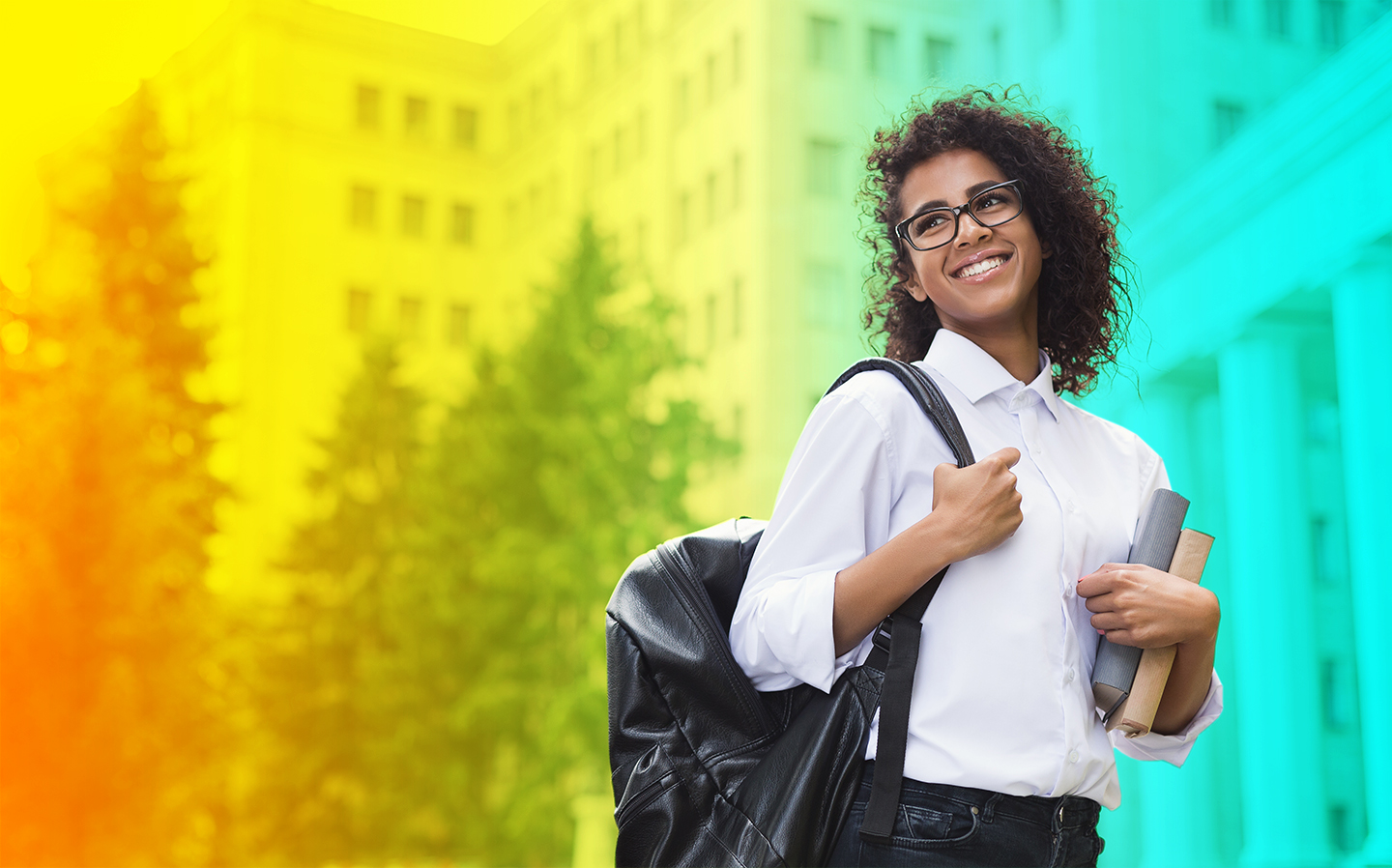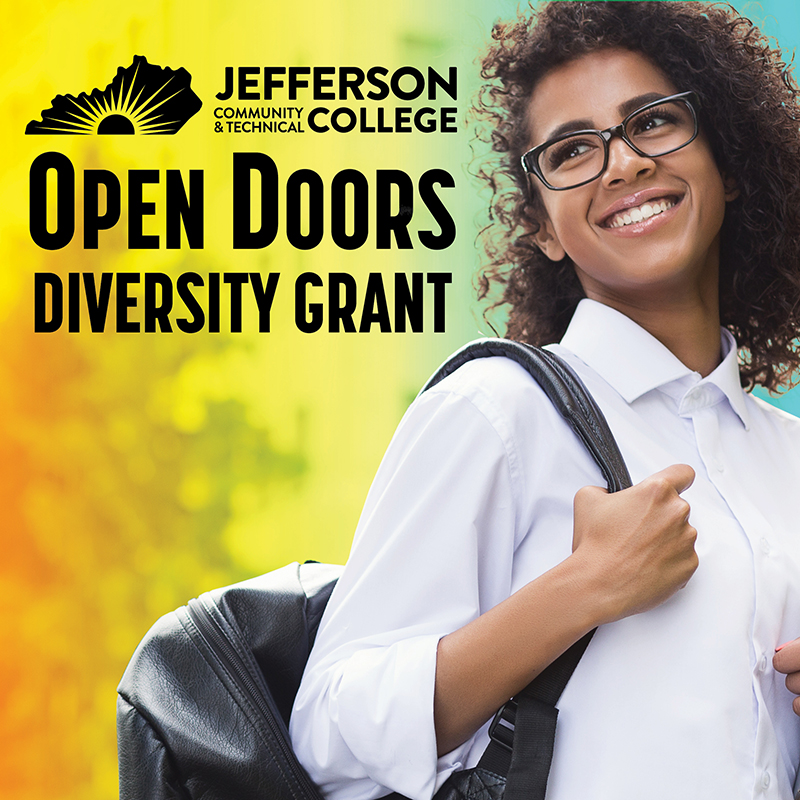 Open Doors Diversity Grant
Thinking about starting college? Worried about how to pay for it? Jefferson Community and Technical College is going to COVER tuition for ALL underrepresented minority students new to Jefferson for the upcoming 2020-2021 academic year with the announcement of the Open Doors Diversity Grant.
Interested students must apply to the College and enroll in at least six credit hours. Those eligible, from the criteria below, will automatically be awarded, no scholarship application is required!
First time at Jefferson, freshman or transfer
Identify as a member of an Underrepresented Minority population
* The Kentucky Council on Postsecondary Education defines Underrepresented Minority (URM) as students who categorized themselves as
a) Hispanic or Latino,
b) American Indian or Alaska Native,
c) Black or African American,
d) Native Hawaiian or Other Pacific Islander, or
e) Two or more Races.
Federal Financial Aid eligible – must complete FAFSA and all required steps to complete financial aid process
Degree-Seeking – visiting and non-degree seeking students are ineligible
Have not previously earned a college degree - students who have earned a Bachelor's degree are ineligible
Kentucky resident of Bullitt, Carroll, Gallatin, Henry, Jefferson, Oldham, Owen, Shelby, Spencer or Trimble counties
Must be enrolled in a minimum of 6 credit hours at the time award is made
Only courses required for the degree program are eligible
Courses must be offered by Jefferson - tuition for courses offered by other KCTCS colleges will not be covered
The Open Doors Diversity Grant is a "last-dollar" grant. That means after all other financial aid or third-party payments are applied, the grant will cover the remaining tuition balance. The Open Doors Diversity Grant is only applicable to the Fall 2020 and Spring 2021 semesters and is limited to a total of 30 credit hours.
Grant recipients awarded in Fall 2020 must maintain a 2.0 GPA to renew for the Spring 2021 semester.
Have questions?