FAME Live! Participants Tour Jefferson's AMIT Center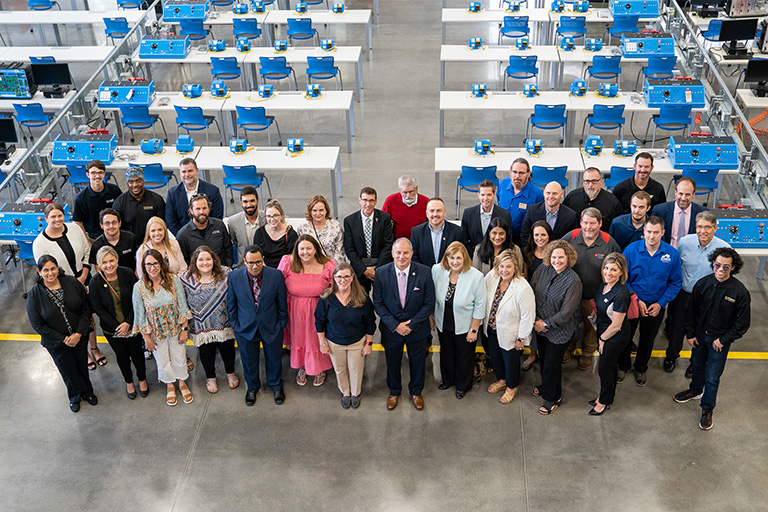 In May, the Manufacturing Institute and FAME USA hosted FAME Live!, an event held in Louisville for interested companies, schools, and stakeholders from across the region to see the Federation for Advanced Manufacturing Education (FAME) program "live."
As part of the two-day event, FAME Live! participants toured the Advanced Manufacturing and Information Technology Center (AMIT) Center on the Downtown Campus of Jefferson Community and Technical College. Participants talked with Kentucky FAME students, faculty, and employers to see firsthand how Jefferson and KY FAME build better businesses and employees by preparing students for a fulfilling career in manufacturing.
Learn more about KY FAME at JCTC.Me/KYFAME.