Jefferson & McDonald's Partnership
Jefferson & McDonald's Partnership

A golden future starts with Jefferson and McDonald's
Not only does a job at McDonald's offer restaurant employees a chance to learn transferable soft skills on the job like teamwork, customer service and responsibility, but now employees can take advantage of Archways to Opportunity, an education program designed to help them succeed — personally and professionally.
McDonald's works for me
Growing. Learning. Furthering their education. Finding their way on the path to success. With a job at a McDonald's restaurant, employees get the help they need for the future they want.
Here today, further tomorrow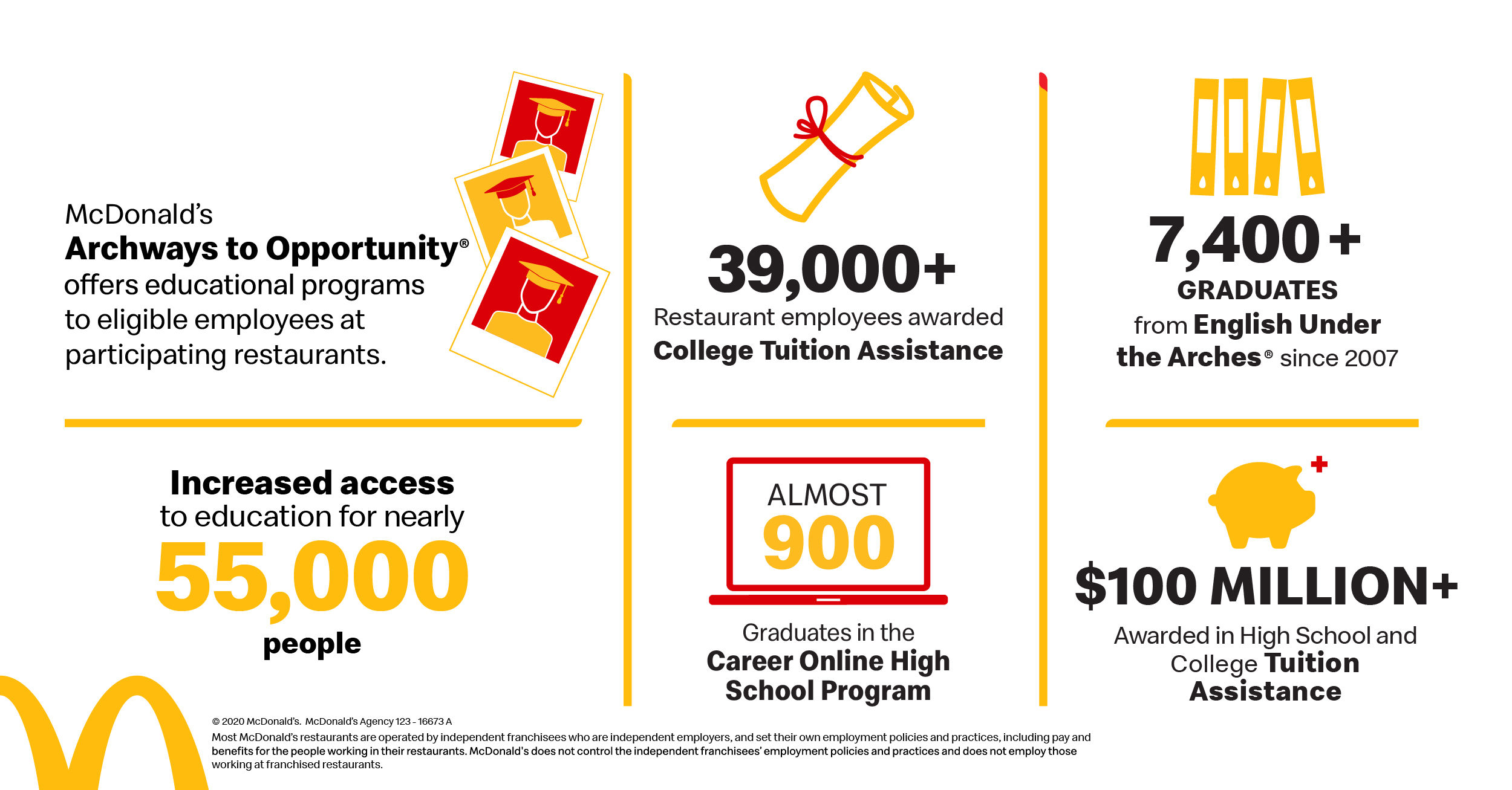 Tuition Assistance
Eligible restaurant employees can get up to $2,500 ($3,000 for managers) in tuition assistance at any accredited four-year university, community college or trade school in the U.S. Eligibility begins at 90 days of working an average of 15 hours per week.
Advising
Set the goal and work the plan. Free advising services help restaurant employees figure out what they want and how to get there. The one-on-one advisors from the Council for Adult and Experiential Learning (CAEL), specialize in the unique needs of adult learners and provide expert guidance. This program helps employees make plans and decisions about their careers and going or returning to school. Advisors can also help with questions about fields of study, school.
Get Started
Take the first step and apply today!
Learn more about Archways to Opportunity