What is Health Information Technology?
The Health Information Technology (HIT) Program deals with the business side of healthcare. In this program students will learn:
Medical record management
Privacy of health information
Billing and coding in major health care settings
Electronic health record conversions
Accreditation:
The Health Information Management accreditor of Jefferson Community and Technical College is the Commission on Accreditation for Health Informatics and Information Management Education (CAHIIM). The College's accreditation for Associate degree in Health Information Management has been reaffirmed through 2022. All inquiries about the program's accreditation status should be directed by mail to CAHIIM, 200 East Randolph Street, Suite 5100, Chicago, IL, 60601; by phone at (312) 235-3255; or by email at info@cahiim.org.
Graduates of the program are eligible to take the American Health Information Management Association's (AHIMA) Registered Health Information Technician (RHIT) examination.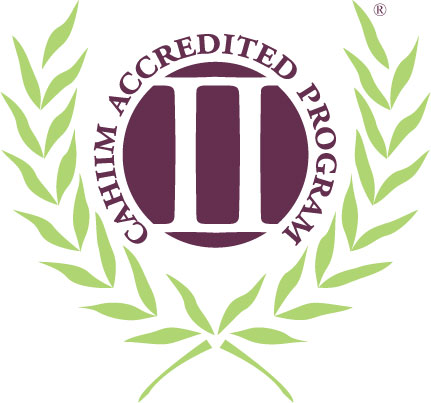 Where can I work?
While most RHITs work in hospitals, they are also found in other healthcare settings including office-based physician practices, nursing homes, home health agencies, mental health facilities, and public health agencies. RHITs may also be employed in any organization that uses patient data or health information, such as pharmaceutical companies, law and insurance firms, and health product vendors.
RHITs:
Ensure the quality of medical/health records by verifying their completeness, accuracy, and proper entry into computer systems.
Use computer applications to assemble and analyze patient data for the purpose of improving patient care or controlling costs.
Often specialize in coding diagnoses and procedures in patient records for reimbursement and research. An additional role for RHITs is a cancer registrar — compiling and maintaining data on cancer patients.
Published Program Outcome Statistics
RHIT EXAMINATION PASS RATES:
| | |
| --- | --- |
| Year | Student Outcome |
| 2019 | 83% |
| 2020 | 100% |
GRADUATE EMPLOYMENT RATE:
2019-2020 = 77%
Graduation rate – the percentage of a school's first-time, first-year undergraduate students who complete their program within 150% of the published time for the program.
GRADUATE EMPLOYMENT RATE:
89% of 2019-2020 graduates are employed in health care.**
**This data is based upon 2019-2020 telephonic student surveys, and reported to the accrediting body on the 2019-2020 APAR data. The final figure represents data determined based upon response rates to the survey.
RETENTION RATE:
Health Information Technology Program, Fall to Fall Retention, 3-Year Trend
| | |
| --- | --- |
| Fall 18 to Fall 19 | Fall 19 to Fall 20 |
| 81.4% | 73.1% |
Fall-to-Fall Retention Definition: Count of students enrolled in the baseline Fall term who returned or earned a Diploma or Associate degree in the following Fall term, divided by the count of all students in the program enrolled in the baseline Fall term.
Program information
For program admission, please contact Kristi Couch.
Length of Program
You can earn an associate in applied science degree in two years if you maintain full-time status.
This information should not be considered a substitute for the KCTCS Catalog. You should always choose classes in cooperation with your faculty advisor to ensure that you meet all degree requirements.