Connecting to Employee Wireless
To connect to KCTCS-EMPLOYEE, open your wireless settings on your phone.
For Android:
Swipe down from the top of the screen.
Make sure Wi-Fi is turned on.
Touch KCTCS-EMPLOYEE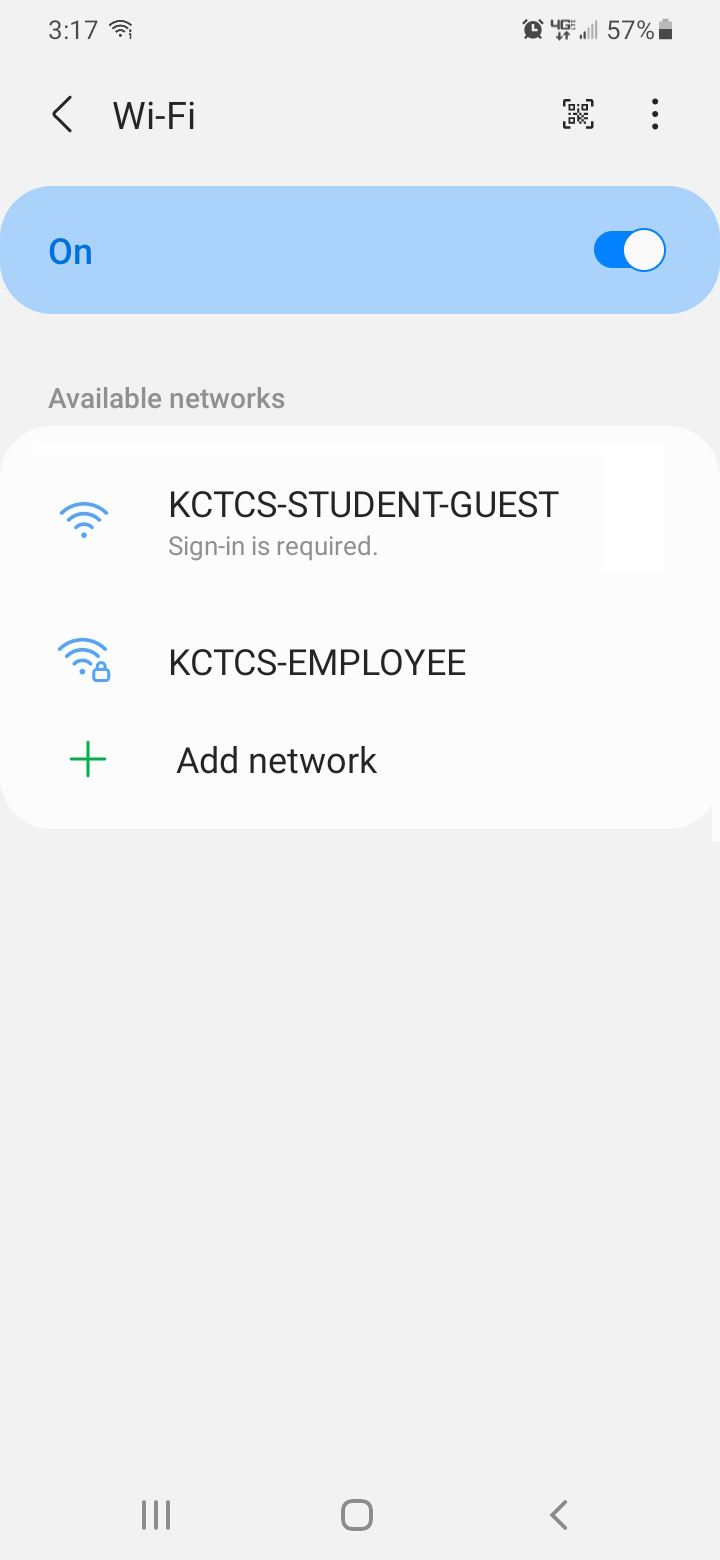 Select EAP method, choose "PEAP".
Under Identity, enter your KCTCS UserID (for example: JSMITH0001).
Enter your KCTCS password in the password box.
Under CA certificate, select D"on't validate".
Selecting Auto Reconnect is optional, however, if on it will auto reconnect when you are in range.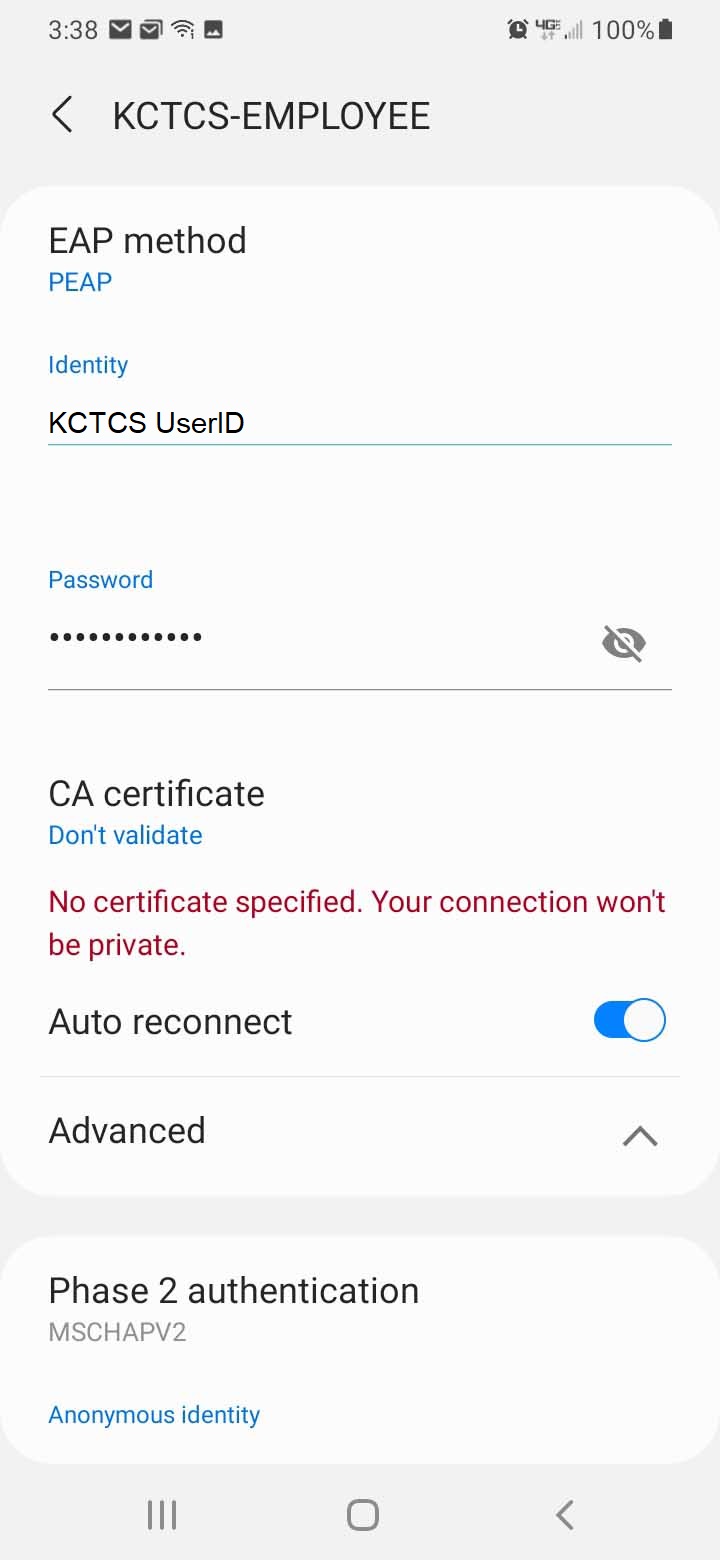 Select the "Advanced" tab to expand the additional settings.
Phase 2 authentication should be "MSCHAPV2".
IP settings, choose "DHCP".
Proxy should be "None".
Metered Network should be "Detect automatically".
MAC address type should be "Randomized MAC".
Push the "Connect" button to sign onto the KCTCS-EMPLOYEE wireless network.