How to Share Your Screen
Whether you are on a phone call or video call, you can share your screen with everyone who joins the call. In Microsoft Teams, you can show your desktop, a specific app, presentation, or any file while in a meeting.
Step 1: Select Share

Step 2: Select what you want to share:
Desktop lets you show everything on your screen.
Window lets you show a specific app.
PowerPoint lets you show a presentation.
Browse lets you find the file you want to show.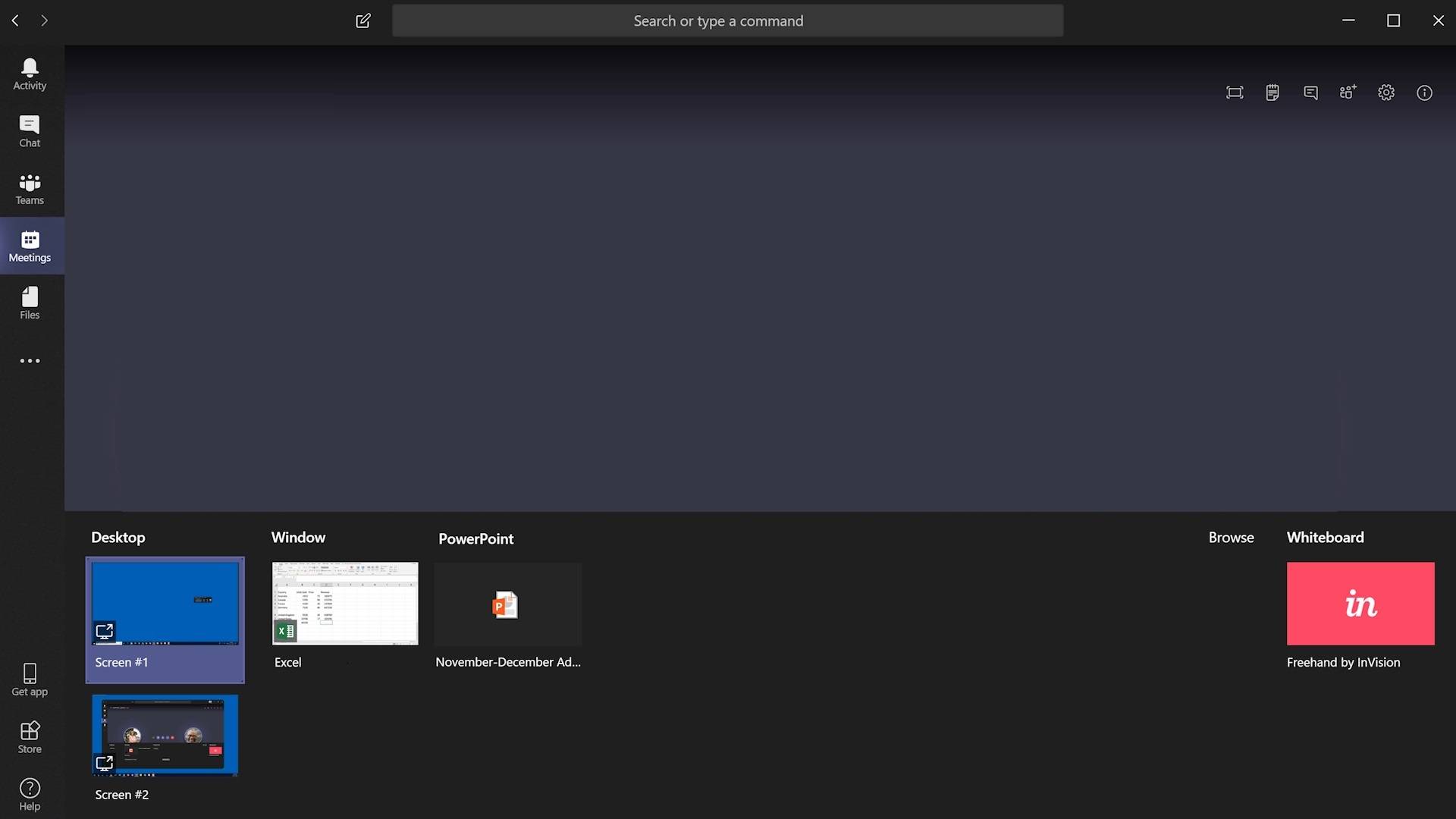 Step 3: After you select what you want to show, a red border surrounds what you're sharing.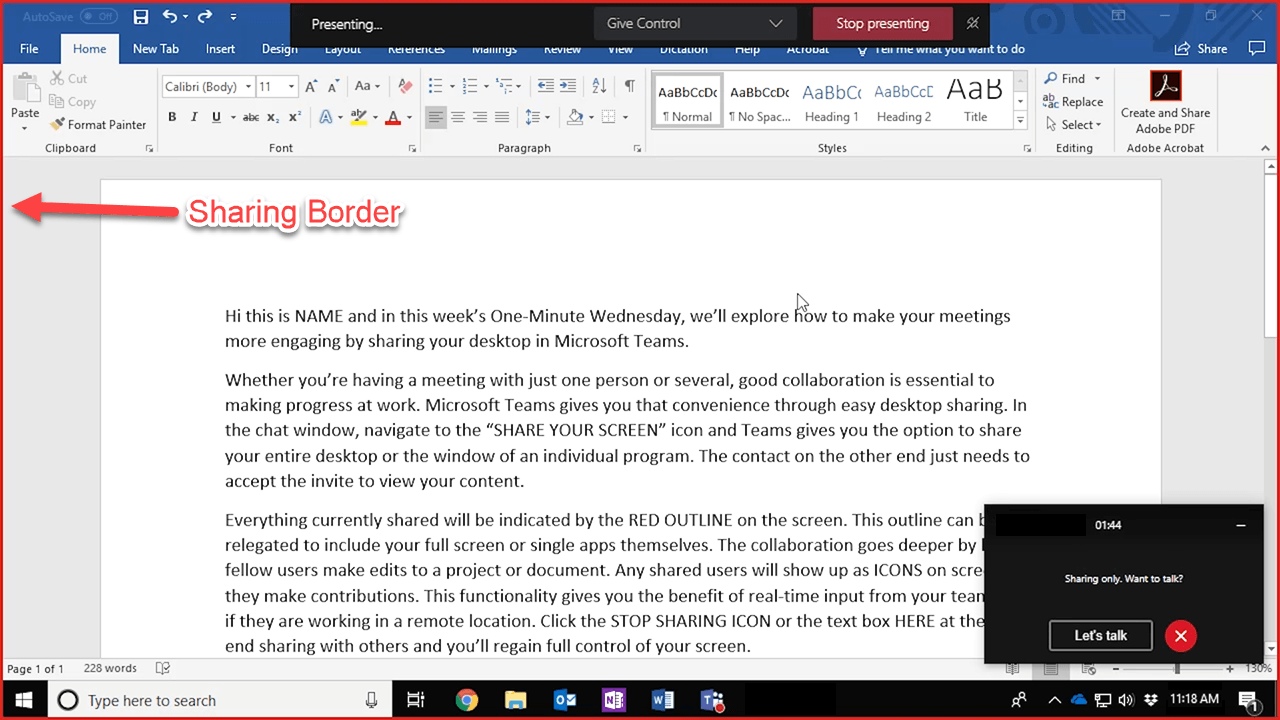 Step 4: Select Stop Sharing to stop showing your screen.
There are three different ways you can stop sharing your screen.
In the Microsoft Teams Client, select the Stop Sharing.
In the Sharing Options Window, select the Stop Sharing This is a small window that will appear on the lower-right hand corner of your screen if you click away from the Teams client during a sharing session.
If you're sharing your Desktop, move your mouse to the top of the screen to show the toolbar and select Stop Presenting from the toolbar.
Below is a YouTube video to show you the steps on how to share your screen.